[LDFM homepage] [Participants] [Program]


WHEN
December 7 and 8, 2001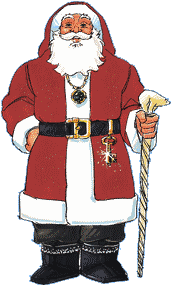 The program started on Friday, December 7, about 2 pm. The last talk was Saturday 8, about 6 pm. Many participants stayed until Sunday morning, since the `Research Cambridge Style' was considered part of the program.
WHERE
Lehrstuhl D für Mathematik, RWTH Aachen, Templergraben 64 (the currently white and window-less building), 2nd floor, rooms 202 and others. Talks took place in nearby lecture rooms.
TOPICS
We were particularly interested in talks on representation theory or group theory which contain a computational aspect.
But we were open for related topics as well - e.g., those mentioned above but with no computational aspect, or other computer algebra topics, or ...
HERE is the detailed Final program.
WHO
YOU!?
Anybody interested in the topics mentioned above was welcome to attend the meeting. We expressly encouraged younger people to come and to present their projects.
Here is a list of participants.
REGISTRATION
If you were interested to come you just had to write an email to: Frank.Luebeck@Math.RWTH-Aachen.De
The mail should have told me:
your arrival and departure time
if you need help with booking accommodation
(optional but VERY welcome) the title, and maybe even a short abstract, of a proposed talk
The talks were short, about 30 minutes. The language was English in all cases. We scheduled long breaks for discussions.
Financial Support
We had a small amount of money for reimbursing (parts) of the travel and accomodation expenses for participants who didn't find another source of support. All particiapants first asked their home institution for refund. If there was really none, they told me that they wanted support from us.
TRAVEL INFORMATION
You could have looked here to find a train connection to Aachen.
Once you were in Aachen you could have found Lehrstuhl D as shown in the following map of the city center. For browsers with Java and Flash plugin here is a nice interactive map of Aachen.
EXTRA TIME FOR YOUR TALK
Anybody who brought an origami Santa Claus as explained here got five extra minutes for his/her talk! (Gregor Kemper brought one produced by Julia Hartmann!)
---