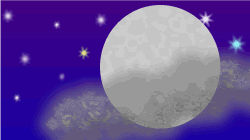 Nikolaus Conference 2006
What can I do with this page?
You can get information about the Nikolaus conference 2006!
This is an annual meeting at Lehrstuhl D für Mathematik (RWTH Aachen). The focus is on group and representation theory, with an emphasis on computational aspects. We particularly encourage people to attend who have recently finished a diploma- or phd-thesis in this area.
When will this meeting be?
It is over now. The talks were scheduled between Friday, December 8, 2006, about 2pm and Saturday, December 9, 2006, about 6pm. Participants were also welcome to join the traditional Research Cambridge Style session on Saturday evening in a nearby pub (and therefore to stay until Sunday morning).
All talks on a Nikolaus conference are scheduled for 20 minutes. We hope that the breaks between the talks and the "evening sessions" leave enough time for further discussions.
Where do I have to go?
We have met and had discussions and coffee at Lehrstuhl D für Mathematik, RWTH Aachen. See here for a map to find it, ask for the address "Templergraben 64", Lehrstuhl D is on the second floor (German counting). For the talks we found lecture rooms near the Lehrstuhl.
Good, where can I register?
Sorry, too late. You could have filled this registration form. Alternatively, you could have written an email containing the same information to me.
When you registered you were asked to consider offering a talk as well - telling me a title (and possibly an abstract).
We helped you to find accomodation for the days of the meeting, but note that because of the Christmas market this became more and more difficult the later you registered.
Who else will attend the meeting?
Here is the list of participants who have attended the conference.
Where do I find the program of the talks?
The program was made available here about one week before the meeting. Now it is in its final version.
What if 20 minutes are not enough for my talk?
Well, there was one possibility. You could win 5 additional minutes for your talk if you mastered this years Nikolaus puzzle.
Of course, everybody is invited to try it! (even after the conference)
---
Questions and suggestions to Frank.Luebeck@Math.RWTH-Aachen.De.